Yes!! I finished my midterms this week and they went really well.
And now I get to read this: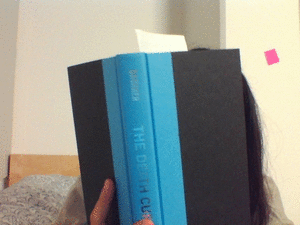 The Death Cure by James Dashner
Also after a bazillion days I finally finished
Harry Potter and the Prisoner of Azkaban
. I can't wait to get my hands on book #4, hopefully I can find it at my school library, but I have a ton of books to read in the mean time.
P.S. Hi to all my new followers and YouTube subscribers! Thanks so much for checking out my page, I'm sorry I haven't been blogging much.